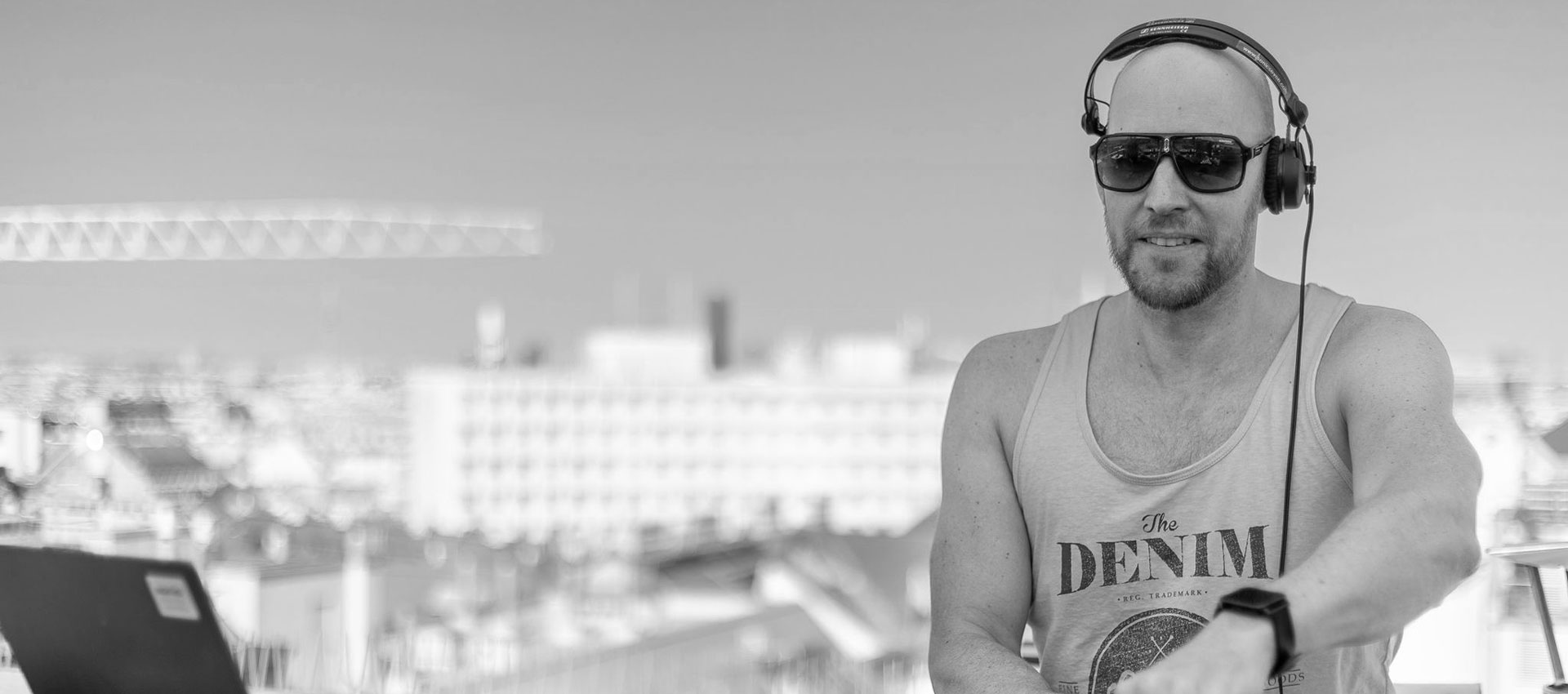 DJ Sonic Seven (formerly known as DJ Sonic) is a living legend of the Viennese world of house music. He is not only a highly creative artist, who's work is appreciated both internationally and in his home country, but is also one of the founding members of the house culture in Vienna. Sonic Seven is one of the most popular electronic music deejays in Austria and has a wide circle of loyal fans. After so many years in business, he managed to keep his influence on the contemporary Viennese house scene.
Sonic Seven is hosting his own events every week and spins his records at the hottest locations in town, such as Volksgarten, Palais Kinsky, the Sass Music Club with his Superfreak event series, at the Stylez Music Lounge with the "we love house" Friday sessions, as well as at the Camera Club with its Heaven Saturdays.
In his many years of deejaying, DJ Sonic Seven was lucky to work with some international heavy-weights such as David Morales, Boy George, Little Louie Vega, Pete Heller, Stonebridge, Dosem, Danny Serrano, Martijn Ten Velden, Matthias Tanzmann, Paul Thomas, Seamus Haji, Tom Novy and Audiojack, to name a few. He was a resident deejay at a number of legendary events in Austria, for example, the Pleasure Clubbing and Penthouse Events at the Sofiensaele, the Ronacher Theater and the Kursalon Hbner, the Garden Club at Volksgarten (as one of its first residents), as well as at the Club Fusion events at the Passage and Meierei.
Abroad, Sonic Seven was rocking the crowd at such major locations as the Pacha Club in Sharm El Sheik, Egypt, the Pacha Club in Majorca, Spain and the Privilege Ibiza, which is officially known as the biggest club in the world. His festival experience was broadened by performing for more than 5.000 people at the Sziget Festival in Budapest (Hungary), at the world famous Zurich Street Parade in Switzerland and the legendary Donauinselfest in Vienna. Over the years Sonic Seven was also booked by numerous clubs in such countries as Italy, Spain, Germany, Slovenia, Hungary, Tunesia, Turkey, and Switzerland, making him a truly international artist.
Sonic Seven's sets are always spontaneous and unique. He can truly feel his crowd! It is his inspiration and the source of energy. He knows how to keep the party going by playing his colorful sets and pushing the clubbers to the limit.
This email address is being protected from spambots. You need JavaScript enabled to view it.
---
Styles
Deep House
Tech House
Downtempo
Tribal
Soul
Funk
Groove
Lounge
Chill Out
Nu Disco
Residencies
Volksgarten, we love house (Palais Kinsky), Fabios, Superfreak! (Sass / Camera), Heaven, JOYRiDE

International Clubs
Pacha Sharm El Sheikh (Egypt), Pacha Mallorca, Privilege (Ibiza), Street Parade (Zurich), Sziget (Budapest), Global (Slovenia), F-Club (Germany), Base (Lignano/Italy), Amnesia Bar (Ibiza), Mambo (Ibiza), Tantra (Ibiza), Yemanja Beach (Ibiza), Templ Pleasure Club (Budapest), Bus Stop (Sharm/Egpyt), Club Code (Budapest), Suburbia (Italy), City Hall (Italy), K4 (Slovenia), Coloseum (Switzerland), ...

Clubs in Austria
Grelle Forelle, Planetarium, Pratersauna, Volksgarten, Drama, Ottakringer Brauerei, Sofiensaele, Life Ball, Life Ball Afterhour, Love Parade, Gasometer, Dom im Berg, Postgarage, Vienna Mariott Hotel, 100 Tage Sommer, Camera, Sass, Auslage, Donauinselfest, Regenbogenparade, Fabrik, U4, P1, Meierei, Kursalon, Hofburg, Bar Italia, Utopia, Lutz, Boerse Wien, Vienna City Beach Club, Passage, Garden Club, Kinky Disco, Fête Blanche, Club Fusion, Club Cosmopolitan, Casanova Line, Amnesia Vienna, AAKH, Mekka, Palais Kinsky, Penthouse, Pleasure, Stargate, Rosy, Summer Station, XO, Fashion Lounge, Uferhaus Klosterneuburg, Beluga (Linz), Landgraf (Linz), GMD (Graz), Theatro / PPC (Graz), Uptown (Klosterneuburg), Blue Chip (Innsbruck), ...
Radio
Ibiza Global Radio
Espana Network
FM4
Radio Company (Italy)
Radio Fantasy (Italy)
Radio 1 (Budapest)
Radio Danubius (Hungary)
Radio CD (Bratislava)
Orange
Hit FM
Business Partners (alphabetical order)
Absolut Vodka, Alpine, ATV, Bacardi, BigsMile, BMW Zitta, BUWOG, Cemex, Club Danube, Colosseum 21, Concord Card Casino, Corona, Diesel, dimoco, Erste Group Bank, Freshfields, Gil, Goldwell, Golfclub Schoenfeld, Golfweek, H&M, H.I. Executice Consulting, Heineken, Hillinger, Jet Aviation, Karasek Wietrzyk Rechtsanwaelte, Kenzo, Kleider Bauer, Laola1, L'Oréal, Luis Trenker, Magic Life, Mango, Microsoft, Mole West, Nespresso, Oasis Fitness, Oberhammer Rechtsanwaelte, OEBB, oebv, Paco Rabanne, Paradise Magazin, Plakativ, Priority Telecom, Puls TV, Puma, redmail, Reitstall Ritzendorf, Renault, s.Oliver, Schoellerbank, Skip, Sportmagazin, Sportnahrung, Sportradar, Stepstone, Stolichnaya, Styria Media, UEFA, Vero Moda, willkunst, WWF, Young Style, Zipfer, ...

Releases Productions Remixes
A&M Project - Gonna Loose (1995)
The Real Stardust Babies - After All It's Christmas Time (we love house Dub) (2008)
Sonic Seven feat. Niddl - You Can Be The One (we love house Dub) (2009)
22nd D!strict - Damage (Sonic Seven Remix) (2009)
22nd D!strict - Kairo (Sonic Seven Remix) (2010)
---